LIGHT OF THE WORLD
PRAYER CENTER
Exalting Jesus day and night, in united prayer,
praise and worship for the glory of God.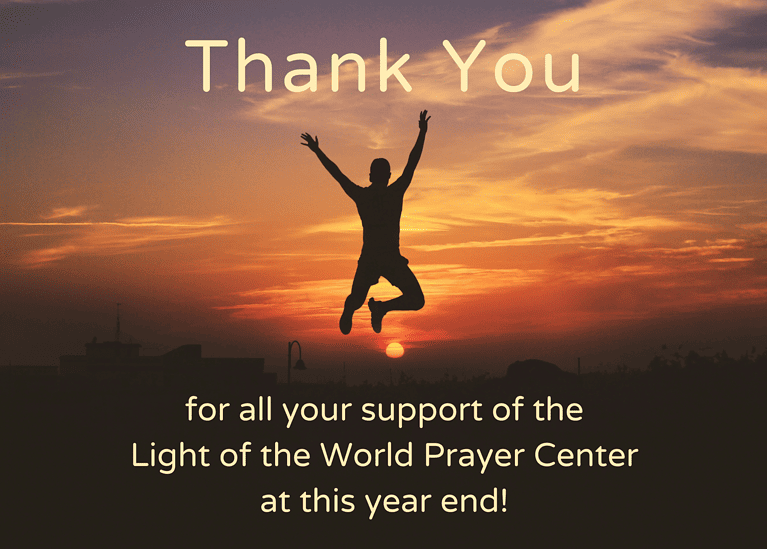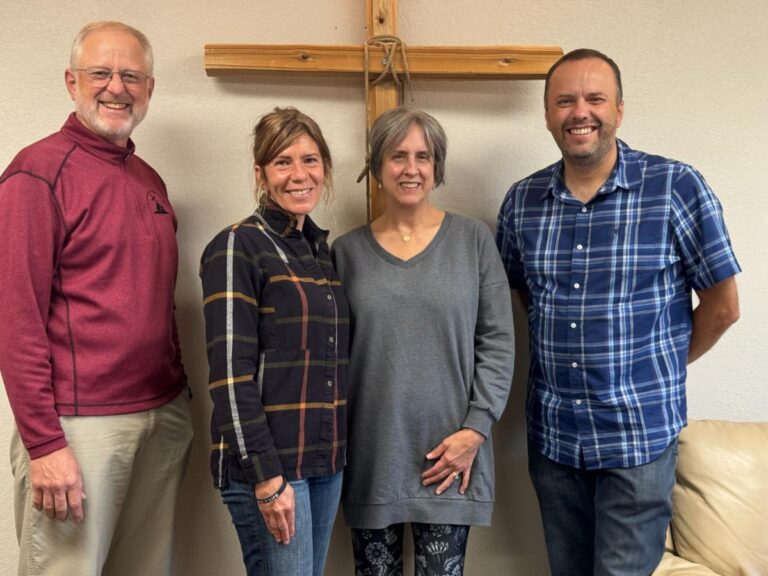 Praise the Lord for an excellent year! Thank you for your partnership with the Light of the World Prayer Center. It is a real privilege to minister for the Kings of kings and Lord of lords (Rev 19:16). Would you prayerfully consider a year end gift?

 

LOWPC continues to be a dwelling place of God's presence, a hub of intercession and worship for the church of Whatcom County and spreading to Washington State.

 

·

      

Currently 30 hours of prayer sets every week in house, with around 12+ hours of pray out

       in the community every week.

·

      

New Administrative Assistant, Kay Mitchell. Praise the Lord! Kay brings a wealth of

·

      

Pastor prayer cohorts have gone from 6 groups to 8 groups of pastors praying together

       weekly (

56 pastors and growing

). Pastors pray in the word in this format: Upward in 

       worship, inward for confession, petition, and then outward for ministry.

·

      W

e hosted 2 interchurch worship evening events with 5 church worship bands

      who

 played 5 hours of worship. 

·

     

We have had multiple teaching, training and equipping opportunities to help the local

      church develop a healthy prayer culture.

·

     

We hosted a South Korean prayer team for 1 week. There were powerful prayer times at 6 

      churches and 11 different locations in Washington State, including the border and State 

 

Tim Scott our Day to Pray Coordinator reports that

, "2023 has been a year of relationship building among pastors and churches of Whatcom County. I have become involved in 2 pastor prayer groups. These groups are places of prayer, trust, mutual support and encouragement in the challenging work of pastoring a church. These relationships have also restarted a few churches as Day2Pray churches.

 

The Education prayer walking team continues every Tuesday, committed to prayer walk every school in the county. We partner with the

 

Gideons

 

who distribute bibles each Wednesday at the school we prayed at the night before. We have also partnered with

 

Moms in Prayer

 

as they are looking to establish more groups of moms praying for their kids and schools in Whatcom County. In 2024 we will be working to connect each of the prayer movements for schools for mutual encouragement and support." 

 

Katie Steele our Children's Director reports, "In late July, the Light of the World Prayer Center (LOWPC) hosted our third annual

 

Kid's Encounter Camp

 

with over 80 campers. The theme of the camp was learning how to hear God's voice through his word and Holy Spirit. Forty volunteers from 6 churches created space for children 4-14 years old to hear God's voice. The impact has expanded beyond the camp into family life.

 

LOWPC pioneered a new partnership with

 

Love Life

 

organization to unite and mobilize the church in Whatcom County to become

 

Houses of Refuge

.

 

These a

re places where abortion-vulnerable men and women can run to for help instead of away from. With 40% of women who have abortions attending church once a month, our churches are filled with hurting men and women impacted by abortion in need of healing. LOWPC hosted a Love Life House of Refuge luncheon on April 18, 2023. Fourteen senior pastors from Whatcom County attended the luncheon and prayer walked around Planned Parenthood

. Since then, four churches have officially become

 Houses of Refuge

 in partnership with Love Life with more on the way in 2024."

 

We would love for you to join us at our Year End Celebration Event of what God has done through LOWPC. 

7-9pm, 11/12/23 at Baker View Christian School, 5353 Waschke Rd, Bellingham.  Please register online at

 

LOWPC Website

 

Our yearly budget is $210,000. 80% of that budget is met by the Christian business community, and the rest by donation. 80% of the budget is to cover staff salaries, and 20% runs LOWPC ministry on a shoestring budget. As a ministry, 

we are vital

 to the community in pioneering new ministries and in supporting local church/ministry leaders. As a partner y

ou are absolutely vital

 

to advance the Kingdom in Whatcom County through LOWPC. I am so blessed to work with Tim, Katie and Kay, as they are on fire for Christ to advance his Kingdom in Whatcom County. Would you prayerfully consider giving a year end gift to LOWPC?

 

 

Light of the World Prayer Center

P.O. Box 31037, Bellingham WA 98228

 

 

"I am the light of the world. Whoever follows me will never walk in darkness, but will have the light of life". John 8:12

 

Thank you in anticipation of our partnership together going forward into 2024.

 
Prayer as a priority
There are different ways you can connect with others in prayer through LOWPC. The prayer room has different sets (or themes for prayer) throughout the week. These include such areas as family, the persecuted church, next generation, amongst others. See the schedule for days and times. There are also prayer walking opportunities at schools and other sites. Several churches sign up for the Day2Pray initiative and perhaps you could become the coordinator for your church if it is not yet involved!
For more information click Schedule below.